Bullshit
From ProjectWiki
What is this?
Some fucking bullshit! Idk, does it let me create yet? Fucking illness Features:

frustration
destruction of credibility
Where to get it
in ur grocer's fucking freezer... where else. Just break in that old bastards house, u'll find it. Then take it.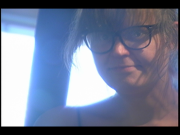 Whats wong with you
wong? WONG? WHATS WONG WIF U?!
Is it compatible with my consumer?
No. Use Small Octoangle sign in it's sted.
Are u done?
Yes, i need to sleep.